DO SEE OUR MAIN WEB SITE
@ CLICK HERE
DO MAKE USE of LINKS,
>SEARCH<
&
>Side Bars<
&
The Top Bar >PAGES<
~~~~~~~~~~#########~~~~~~~~~~
Distorting & Corrupting The Spirit & Intent of British Electoral Law With Foreign Money …

~~~~~~~~~~#########~~~~~~~~~~
Posted by:
Greg Lance – Watkins
Greg_L-W
eMail Address:
Greg_L-W@BTconnect.com
Blog About The Main Web Site:
https://InfoWebSiteUK.wordpress.com
~~~~~~~~~~#########~~~~~~~~~~
Hi,
although I have tittled this article:
Distorting & Corrupting The Spirit & Intent
of British Electoral Law With Foreign Money
Please do not overlook the huge sums of tax payers money spent by the Government to cling onto the Politico's Gravy Train & stay in the EU – the government spent £Millions of our money to propagandise & spin their story for their gain. Heavily biased leaflets went to every home, vatious foreign politicians, including Obama, were brought in as puppets to mouth the Government propaganda & huge amounts of Ministerial & Parliamentary time was expended on the propaganda, whilst Civil Servants were employed to research & produce spurious biased reports and Public Servants were used as salesmen – the likes of the Canadian scoundrel in the Bank of England.
Then of course the media was, as ever, being bribed with tax payers' money to promote the pro EU propaganda whilst ministers were more readily available to sympathetic interviewers.
Do also consider the £Millions of tax payers' money spent by the EU not only on outright propaganda but also the underhand and dishonest bribery of the young and the clandestine placement of their own and sympathetic staff in positions of influence particularly staff in education, particularly in terciary education.
However consider:
Just what degree of competence do you expect from our politicians our #PM earns only £400 a day BUT #Juncker earns £774 a day #POTUS $1,096 #Rooney £60K #Beckham £71K #Adele £84K #HMtQ £109K #Zucherberg $4.4M #Gates $3.5M #Bezos $3.3M #Brin $2.3M #Buffet $2.2M
Marcus Stead Retweeted Greg_Lance-Watkins

And let's not forget Chris Patten, until recently BBC Trust Chairman, a is a former EU Commissioner who still receives a pension from them.

Marcus Stead added,
With that in mind read on: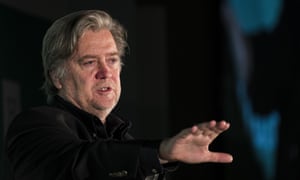 Two internal Ukip whistleblowers filed complaints to the UK's Electoral Commission over fears the party was making "unusual arrangements" with a pro-Trump website in the months before the 2016 EU referendum, the Guardian has learned.

The concerns included allegations that individuals who were being paid by Breitbart, a rightwing American news organisation, were working as senior unpaid Ukip volunteers, raising questions in their minds about whether their work could be construed as an indirect political donation by a foreign donor, according to sources who spoke to the Guardian on the condition of anonymity.

One whistleblower told the Guardian that concerns that the party was turning to "off-balance-sheet financing", possibly in violation of UK rules, prompted the decision to turn to the electoral commission.

The complaints were brought to the attention of the Metropolitan police by the Electoral Commission, but the police decided to take no further action.

Separately, a Labour MP, Ben Bradshaw, called this month on the government to investigate the possible role "dark money" played in the EU referendum, including concerns of foreign interference in the 23 June vote.

Steve Bannon, who has a close relationship with the former Ukip leader Nigel Farage, served as executive chair of Breitbart at the time. Bannon later became Donald Trump's campaign adviser and served as White House strategist until August, when he left the White House and returned to Breitbart.

The news website is a platform that is popular among the "alt-right" in the US, an increasingly vocal movement of extreme rightwing white nationalists.

Bannon launched Breitbart London in 2014. Within a short period, the website was seen as being aligned with Ukip, a party that Bannon saw as a British version of the rightwing US Tea Party movement.

Farage has often praised Breitbart for its support of Brexit, saying the 23 June referendum would not have gone in favour of the leave campaign without the news website's "supportive voice".

Trump with Farage at a campaign rally in August 2016. Photograph: Gerald Herbert/AP

But now revelations about internal concerns at the time raise questions about the extent of the influence of the American site.

Multiple sources who spoke to the Guardian on the condition of anonymity said that they were alarmed by what they viewed as a "deliberate strategy" by Breitbart to wield influence over Ukip in ways that emphasised views against migrants and other far-right positions.

One former insider said: "I had concerns about Nigel and some people around them with Bannon and Breitbart."

The person added: "It wasn't clear whether certain people were being paid for on the balance sheet of the party. It is important that people should be employed by the party and that funding for Ukip is officially and properly declared and registered at the Electoral Commission."

Sources pointed to Farage's close relationship with Bannon and Breitbart, and work that was performed by a lawyer, Matthew Richardson, who served as party secretary for Ukip and was close to Bannon.

In one case, according to people familiar with the matter, Richardson suggested in late 2014 that ahead of the general election Ukip could make use of the services of a US-based electoral data company, Voter Gravity, that would not have to be paid for by Ukip and would be provided as a donation-in-kind.

The offer was declined, according to sources.

Voter Gravity is a company that promises to "turn data into votes", according to its website. It was founded by conservative US political operative Ned Ryun, who is also a regular contributor to Breitbart.

Ryun, who has been described in media reports as being close to Bannon, told the Guardian that he worked with UKIP in late 2014 and early 2015 to "assist them in the general election" but that it did not work out due to "regulatory problems".

"We were prepared to work for nothing," Ryun said, because the company allegedly was trying to gain a foothold into the UK. "I wanted to work on the referendum [too] but nothing materialised there either," he said.

In another case, Farage sought out an internal legal opinion about whether he could accept funds from a US donor to pay for a driver and security guard, according to two sources familiar with the matter. The legal opinion determined that such a donation was not permissible.

"It means someone was willing to pay up," one former Ukip insider told the Guardian.

A spokesman for Farage did not respond to requests for comment. Richardson did not respond to requests for comment by email and phone.

Raheem Kassam was also seen as a link between Ukip and Breitbart. Kassam, who now heads Breitbart London, also worked as a key adviser to Farage. According to a 2015 report in the Spectator, it was Bannon who saw Kassam as a rising star of the British right, and approached Kassam, who was active online, as an "ideal apprentice".

Asked about his financial ties to Breitbart and Ukip, Kassam told the Guardian: "You realise your line of questioning is actually much more applicable to the BBC than us, right?"

There is no evidence that Ukip or Breitbart broke the law. Bannon did not respond to emails and calls from the Guardian.

It is illegal for British campaigns to accept foreign donations or donations from anyone who is not UK registered. But one expert said that volunteering presented an "interesting grey area" in the law that could be difficult to define since most electoral campaigns are managed by volunteers.

Damian Tambini, director of the media policy project at the LSE, added: "A donation in kind, giving goods and services, are subject to the same rules as a donation and also subject to spending limits."

Sources with close knowledge of the matter said the Electoral Commission made inquiries about the allegations but determined that it did not have enough information to launch a full investigation. The commission thought the complaint was serious enough, however, to warrant a review by the Metropolitan police.

The police contacted at least one of the whistleblowers but decided not to take further action. The Met told the Guardian that it received allegations related to five cases of election expense returns for the 2015 general election and that two of the allegations did not meet the threshold for a criminal investigation.

It said it was conducting two investigations into referrals from the Electoral Commission that were received in late 2016 and March 2017, but declined to comment further.
To view the original article CLICK HERE
SEE ALSO: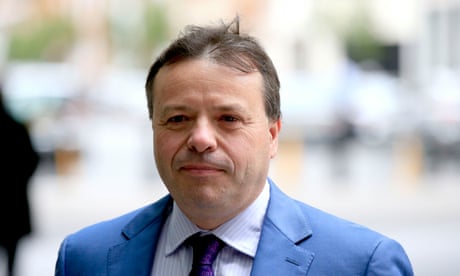 Regards,
Greg_L-W.
~~~~~~~~~~#########~~~~~~~~~~
Posted by: Greg Lance-Watkins
tel: 44 (0)1594 – 528 337
Calls from 'Number Withheld' phones Are Blocked
All unanswered messages are recorded.
Leave your name & a UK land line number & I will return your call.
'e'Mail Address: Greg_L-W@BTconnect.com
~~~~~~~~~~#########~~~~~~~~~~
With an avg. 1.2M voters per MEP & Britain with 16% of EU GDP and 13% of the EU's population yet  having only 8% (if united) say whilst holding less than 3% of the various offices within the EU Do note The EUropean Parliament has no ability to make policy and has a Commission of unelected bureaucrats, thus clearly the EU is not even a pretence of being a democracy!

Do note that many senior apparatchicks and even elected politicians speak openly of the 'Post Democratic era' with no sense of shame or irony and in complete contempt of the so called electorate – yet The EU & many of its vassal States/Regions are all too willing to slaughter people in Sovereign States, to impose The EU's chosen brand of democracy on them!Now as President Junker announced in his 'State of the union' speech 2017 the aim is to create an EU military force and centralise ever more of the decision making and control!

The imposition of a Government and policies upon its vassal regions such as the peoples of Greece shows just how far from being a democracy the EU is.

There will be little or no change in Britain's economic position, when we leave the EU, using a better negotiated, customised & updated version of the 'Norway Model' as a stepping stone to becoming a full member of the Eropean Economic Area, where all will benefit, as we secure trade relations with the EU's vassal regions, with an EFTA style status and can trade and negotiate independently on the global stage, as members of The Commonwealth and the Anglosphere.
Do not overlook the fact that politicians have plotted and schemmed since the 1950s and we have actually been vassals of the EU, when it was still using the aesopian linguistics and calling itself The Common Market in the early 1970s, a name the bureaucrats arbitrarily changed to EUropean Union in the early 1990s as they worked towards their long term goals of an ever closer centrally controlled Political and economic Union with its own anthem, currency, flag and rigid central control by its self appointed bureacrats towards a new Empirate –

It will take many years to rectify the mess our political class got us into and we have no other peacefull means by which to extricate ourselves than to depend on that self same self styled elite, who all too often forget they work for us!
One huge benefit of BreXit will be that we can negotiate with bodies like the WTO, UN, WHO, IMF, CODEX and the like, directly, in our own interest and that of our partners around the world, in both the Commonwealth and the Anglosphere at large; rather than having negotiations and terms imposed by unelected EU bureacrats and their interpretation of the rules handed down, as if they were some great achievement of the EU's!

The greatest change and benefit will be political, as we improve our democracy and self determination, with the ability to deselect and elect our own Government, with an improved Westminster structure, see >

Harrogate Agenda

<.

How we go about the process of disentangling our future wellbeing from the EU is laid out in extensive, well researched and immensely tedious detail see >

FleXcit

< or for a brief video summary

CLICK HERE
~~~~~~~~~~#########~~~~~~~~~~
DO MAKE USE of LINKS,
>SEARCH<
&
>Side Bars<
&
The Top Bar >PAGES<Also:
You will find me on both Skype & Twitter but I do not utilise the attrociously regulated FaceBook nor similar social media.
Skype: GregL-W
TWITTER: @Greg_LW
You are encouraged to contact me with information or to effect a correction on any of my postings – BUT I only respond to individuals providing a verifiable name, address and land line telephone.
NB:
I NEVER post anonymously on the internet
ALL MY BLOGS & WEB SITES are clearly sourced to me
I DO NOT use an obfuscated eMail address to hide behind
I DO NOT use or bother reading FaceBook
I DO have a Voice Mail Message System
I ONLY GUARANTEE to answer identifiable eMails
I ONLY GUARANTEE to phone back identifiable UK Land Line Messages
I DO NOT accept phone calls from witheld numbers
I REGRET due to BT in this area I have a rubbish Broadband connection
I AM opposed to British membership of The EU
I AM opposed to Welsh, Scottish or English Independence within an interdependent UK
I AM NOT a WARMIST
I DO NOT believe the IPCC Climate Propaganda re Anthropogenic Global Warming
I AM strongly opposed to the subsidy or use of failed technologies eg. WIND TURBINES
I AM IN FAVOUR of rapid research & development of NEW NUCLEAR, Thorium & Psi/Si technologies
I see no evidence to trust POLITICIANS at any level or of any persuasion
I DO NOT believe in GODS singular or plural, Bronze Age or Modern
I VALUE the NHS as a HEALTH SERVICE NOT a Lifestyle support
I BELIEVE in a DEATH PENALTY for serial or GBH rape.
I BELIEVE in a DEATH PENALTY for serial, terrorist, mass or for pleasure murder.
I BELIEVE in a DEATH PENALTY for serial gross child abuse including sexual.
I DO NOT trust or believe in armed police
I DO NOT believe in prolonging human life beyond reasonable expectation of sentient participatory intellectual existence
I BELIEVE in EUTHENASIA under clearly defined & legal terms
I DO TRY to make every effort to NOT infringe copyrights in any commercial way & make all consequential corrections of fact brought to my attention by an identifiable individual
Re-TWEET my Tweets
To Spread The Facts World Wide