DO SEE OUR MAIN WEB SITE
@ CLICK HERE
DO MAKE USE of LINKS,
>SEARCH<
&
>Side Bars<
&
The Top Bar >PAGES<
~~~~~~~~~~#########~~~~~~~~~~
.
It Rather Looks As If \Arron_Banks Has Lied About Russian Funding & Meetings! …
.
~~~~~~~~~~#########~~~~~~~~~~
Posted by:
Greg Lance – Watkins
Greg_L-W
eMail Address:
Greg_L-W@BTconnect.com
Blog About The Main Web Site:
https://InfoWebSiteUK.wordpress.com
~~~~~~~~~~#########~~~~~~~~~~
Hi,
Arron Banks 'met with Russian officials multiple times before Brexit vote'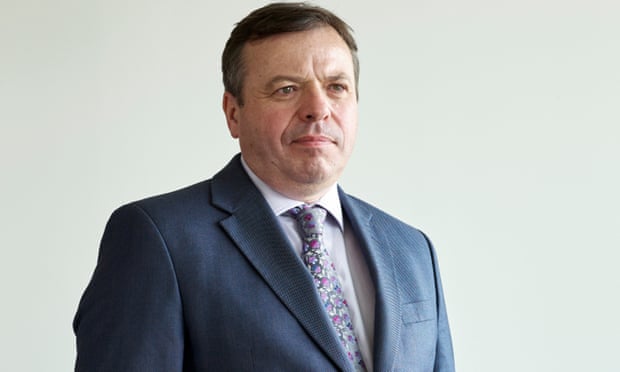 Arron Banks, the millionaire businessman who bankrolled Nigel Farage's campaign to quit the EU, had multiple meetings with Russian embassy officials in the run-up to the Brexit referendum, documents seen by the Observer suggest.

Banks, who gave £12m of services to the campaign, becoming the biggest donor in UK history, has repeatedly denied any involvement with Russian officials, or that Russian money played any part in the Brexit campaign. The Observer has seen documents which a senior Tory MP says, if correct, raise urgent and troubling questions about his relationship with the Russian government.

The communications suggest:

• Multiple meetings between the leaders of Leave.EU and high-ranking Russian officials, from November 2015 to 2017.

• Two meetings in the week Leave.EU launched its official campaign.

• An introduction to a Russian businessman, by the Russian ambassador, the day after Leave.EU launched its campaign, who reportedly offered Banks a multibillion dollar opportunity to buy Russian goldmines.

• A trip to Moscow in February 2016 to meet key partners and financiers behind a gold project, including a Russian bank.

• Continued extensive contact in the run-up to the US election when Banks, his business partner and Leave.EU spokesman Andy Wigmore, and Nigel Farage campaigned in the US to support Donald Trump's candidacy.

Banks and Wigmore – who was also present at many of the meetings – were due to appear before the select committee for the Department for Digital, Culture, Media and Sport on Tuesday to answer questions about Leave.EU's role in the European referendum.

Hours after the Observer contacted them for comment on Friday, they published a letter stating they would not attend the hearing, and accused the committee of colluding with a pro-Remain campaign group.

But on Saturday Banks suggested that he would attend after all, and accused the Tory chairman, Damian Collins, of colluding with journalists.

Controversy has grown over Russia's alleged interference in a series of key polls, including the election of Donald Trump, last year's French presidential elections and the Brexit referendum, to secure outcomes favourable to President Putin. Putin has long seen the eastward expansion of EU influence as a threat.

Towards the end of last year, Banks issued a statement saying his contacts with "the Russians" consisted of "one boozy lunch" at the Russian embassy. Documents seen by the Observer, suggest a different version of events.

From November 2015, the ambassador, Alexander Yakovenko, courted Banks and Wigmore, inviting them to multiple events and meetings in the run-up to the European referendum, many of which, the documents suggest, they attended.

On 16 November, the documents suggest, Yakovenko invited them to an evening meeting at the Russian embassy. It is not clear if they attended but the next day, 17 November, Leave.EU held its launch event – with Brittany Kaiser of Cambridge Analytica. And on 18 November, Banks and Wigmore again visited the embassy. On this occasion, the Russian ambassador introduced them to a Russian businessman with extensive business interests in Russian goldmines, according to documents seen by the Observer.

It is understood they were presented with a business opportunity in which they were offered a chance to invest in a plan to buy six Russian gold firms and merge them into a single entity, potentially netting a profit of several billion dollars.

Documents seen by the Observer suggest further meetings and discussions took place between the businessman and Banks and Wigmore, including a trip to Moscow in February 2016 during which Banks was scheduled to meet high-level officials from the state-owned bank.

The deal to buy the goldmines with funding from the bank was announced on 5 July 2016, 12 days after the referendum. It is not clear if Banks invested, although he tweeted on 17 July 2016 : "I am buying gold at the moment & big mining stocks." There is no public record of Banks being an investor in it.

According to the documents seen by the Observer, the hospitality extended both ways with Banks and Wigmore inviting the ambassador and a senior Russian diplomat to attend an evening with business contacts in a pub, and even to watch the results of the referendum at Leave.EU headquarters in Millbank, although the ambassador said he had to decline because of commitments in Moscow.

The invitations continued after the referendum during the time in which Banks, Wigmore and Farage began travelling regularly to America to support Donald Trump's bid for the presidency, according to the documents.

Ambassador Yakovenko met Wigmore and Banks on 19 August, the day Steve Bannon became Trump's campaign manager. It was days before they travelled to Mississippi with Nigel Farage for a rally on 25 August at which Donald Trump introduced him to the crowds as "Mr Brexit". He said a Trump presidency would be "Brexit plus".

Wigmore declined to comment on any of the allegations the Observer put to him. The Observer submitted questions to Banks on Friday morning. He said initially he needed more time "to check his diary and office computer". He repeatedly refused to comment, though last night he reportedly downplayed the significance of the meetings and denied that Russian officials sought to influence his Leave.EU referendum campaign.

The Russian Embassy told the Observer: "The Russian Embassy has not in any way intervened in domestic UK political process, including the Brexit referendum. Meeting stakeholders representing all political spectrum of the host country is a natural element of the work of any embassy."

Collins, the chair of the select committee for the Department for Digital, Culture, Media and Sport, said: "Russia is not our friend. And this new material raises questions of the most serious nature. If deals were brokered with Russian government help, it would raise urgent questions about Russian interference in our democracy. We urgently need Arron Banks to answer these and other questions. People will wonder if this is the real reason he has cancelled his appearance before the committee."
To view the original article CLICK HERE
Regards,
Greg_L-W.
~~~~~~~~~~#########~~~~~~~~~~
Posted by: Greg Lance-Watkins
tel: 44 (0)1594 – 528 337
Calls from 'Number Withheld' phones Are Blocked
All unanswered messages are recorded.
Leave your name & a UK land line number & I will return your call.
'e'Mail Address: Greg_L-W@BTconnect.com
~~~~~~~~~~#########~~~~~~~~~~
With an avg. 1.2M voters per MEP & Britain with 16% of EU GDP and 13% of the EU's population yet  having only 8% (if united) say whilst holding less than 3% of the various offices within the EU Do note The EUropean Parliament has no ability to make policy and has a Commission of unelected bureaucrats, thus clearly the EU is not even a pretence of being a democracy!

Do note that many senior apparatchicks and even elected politicians speak openly of the 'Post Democratic era' with no sense of shame or irony and in complete contempt of the so called electorate – yet The EU & many of its vassal States/Regions are all too willing to slaughter people in Sovereign States, to impose The EU's chosen brand of democracy on them!Now as President Junker announced in his 'State of the union' speech 2017 the aim is to create an EU military force and centralise ever more of the decision making and control!

The imposition of a Government and policies upon its vassal regions such as the peoples of Greece shows just how far from being a democracy the EU is.

There will be little or no change in Britain's economic position, when we leave the EU, using a better negotiated, customised & updated version of the 'Norway Model' as a stepping stone to becoming a full member of the Eropean Economic Area, where all will benefit, as we secure trade relations with the EU's vassal regions, with an EFTA style status and can trade and negotiate independently on the global stage, as members of The Commonwealth and the Anglosphere.
Do not overlook the fact that politicians have plotted and schemmed since the 1950s and we have actually been vassals of the EU, when it was still using the aesopian linguistics and calling itself The Common Market in the early 1970s, a name the bureaucrats arbitrarily changed to EUropean Union in the early 1990s as they worked towards their long term goals of an ever closer centrally controlled Political and economic Union with its own anthem, currency, flag and rigid central control by its self appointed bureacrats towards a new Empirate –

It will take many years to rectify the mess our political class got us into and we have no other peacefull means by which to extricate ourselves than to depend on that self same self styled elite, who all too often forget they work for us!
One huge benefit of BreXit will be that we can negotiate with bodies like the WTO, UN, WHO, IMF, CODEX and the like, directly, in our own interest and that of our partners around the world, in both the Commonwealth and the Anglosphere at large; rather than having negotiations and terms imposed by unelected EU bureacrats and their interpretation of the rules handed down, as if they were some great achievement of the EU's!

The greatest change and benefit will be political, as we improve our democracy and self determination, with the ability to deselect and elect our own Government, with an improved Westminster structure, see >

Harrogate Agenda

<.

How we go about the process of disentangling our future wellbeing from the EU is laid out in extensive, well researched and immensely tedious detail see >

FleXcit

< or for a brief video summary

CLICK HERE
~~~~~~~~~~#########~~~~~~~~~~
DO MAKE USE of LINKS,
>SEARCH<
&
>Side Bars<
&
The Top Bar >PAGES<Also:
You will find me on both Skype & Twitter but I do not utilise the attrociously regulated FaceBook nor similar social media.
Skype: GregL-W
TWITTER: @Greg_LW
You are encouraged to contact me with information or to effect a correction on any of my postings – BUT I only respond to individuals providing a verifiable name, address and land line telephone.
NB:
I NEVER post anonymously on the internet
ALL MY BLOGS & WEB SITES are clearly sourced to me
I DO NOT use an obfuscated eMail address to hide behind
I DO NOT use or bother reading FaceBook
I DO have a Voice Mail Message System
I ONLY GUARANTEE to answer identifiable eMails
I ONLY GUARANTEE to phone back identifiable UK Land Line Messages
I DO NOT accept phone calls from witheld numbers
I REGRET due to BT in this area I have a rubbish Broadband connection
I AM opposed to British membership of The EU
I AM opposed to Welsh, Scottish or English Independence within an interdependent UK
I AM NOT a WARMIST
I DO NOT believe the IPCC Climate Propaganda re Anthropogenic Global Warming
I AM strongly opposed to the subsidy or use of failed technologies eg. WIND TURBINES
I AM IN FAVOUR of rapid research & development of NEW NUCLEAR, Thorium & Psi/Si technologies
I see no evidence to trust POLITICIANS at any level or of any persuasion
I DO NOT believe in GODS singular or plural, Bronze Age or Modern
I VALUE the NHS as a HEALTH SERVICE NOT a Lifestyle support
I BELIEVE in a DEATH PENALTY for serial or GBH rape.
I BELIEVE in a DEATH PENALTY for serial, terrorist, mass or for pleasure murder.
I BELIEVE in a DEATH PENALTY for serial gross child abuse including sexual.
I DO NOT trust or believe in armed police
I DO NOT believe in prolonging human life beyond reasonable expectation of sentient participatory intellectual existence
I BELIEVE in EUTHENASIA under clearly defined & legal terms
I DO TRY to make every effort to NOT infringe copyrights in any commercial way & make all consequential corrections of fact brought to my attention by an identifiable individual
Re-TWEET my Tweets
To Spread The Facts World Wide